Psi Chapter President, Beau Broyles, has been crowned 2017 Homecoming Queen!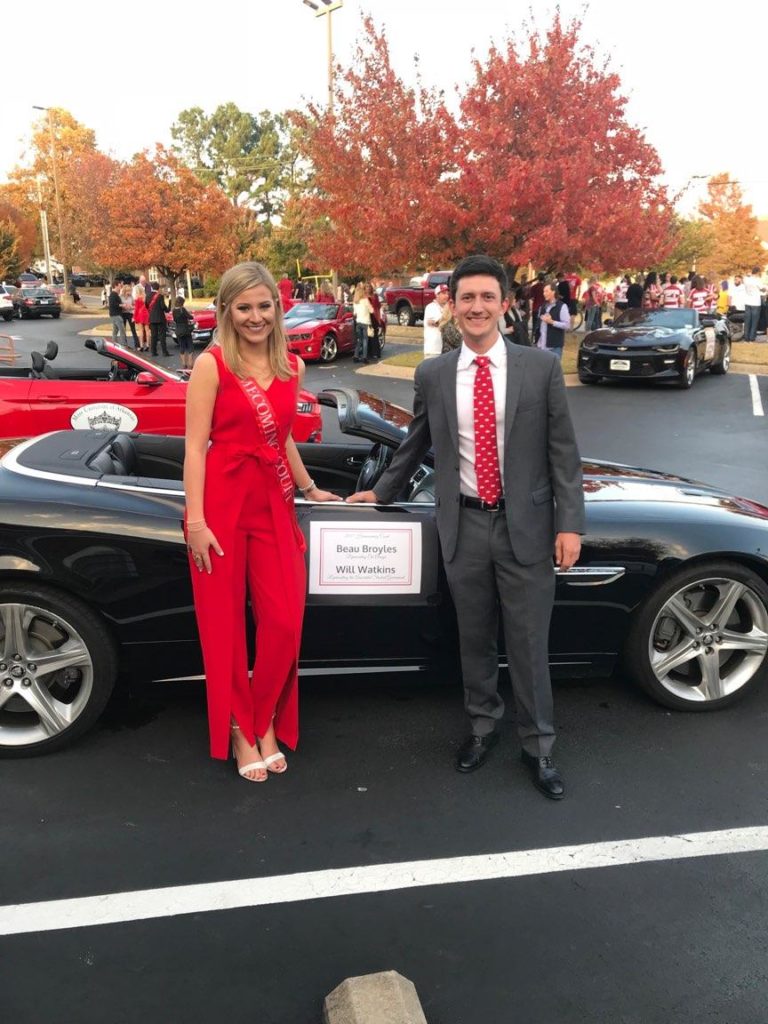 Here is Beau as a homecoming candidate and Chi Omega Psi president, standing with homecoming king nominee Will Watkins next to their chariot for the traditional homecoming parade.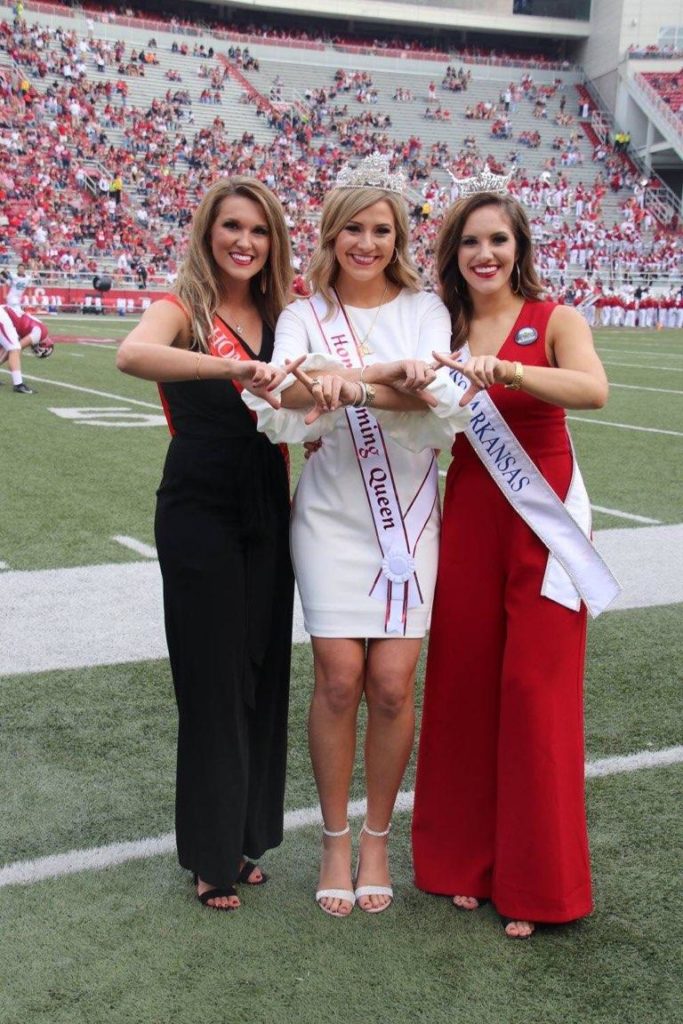 We're so proud of our highly-involved on campus members: Erica Brewer, Beau Broyles, and alumnae Maggie Benton, who is this year's Miss Arkansas!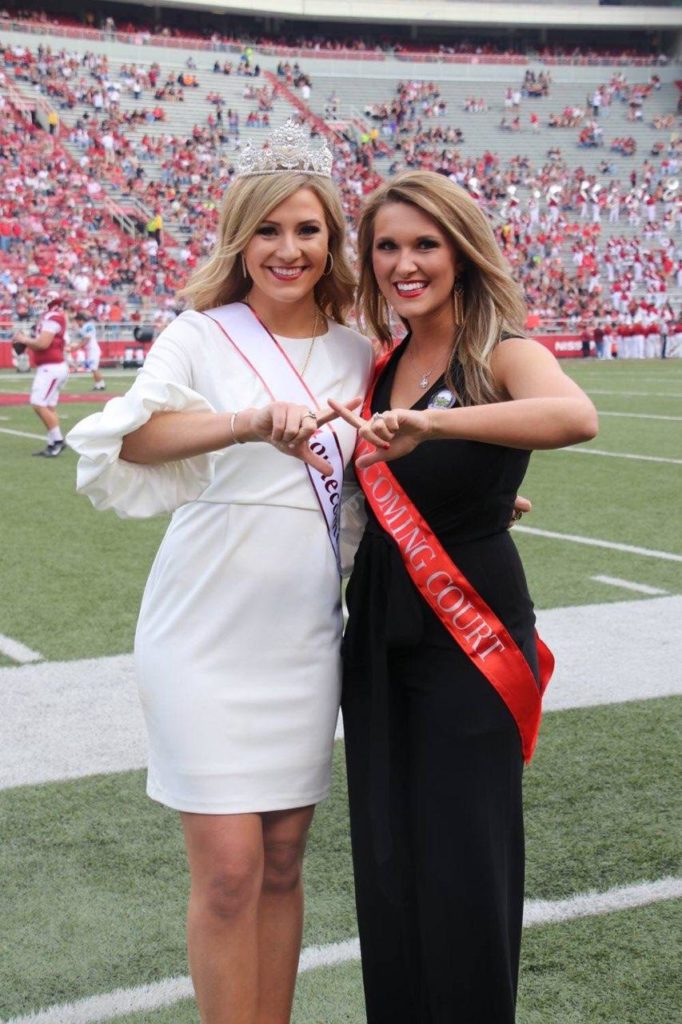 Beau Broyles was on the homecoming court alongside her pledge sister Erica Brewer.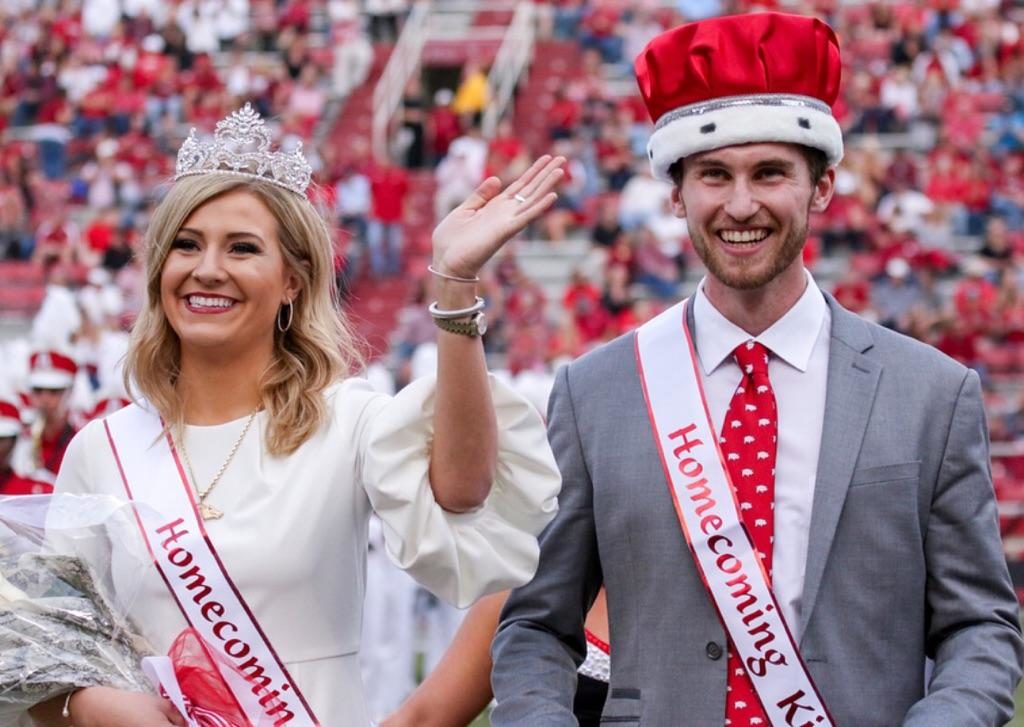 We're so thankful that the homecoming queen is not only a Chi Omega, but our chapter president!
Congratulations, Beau Broyles!